Πόσες Ευκαιρίες πιστεύεις πως θα έχεις για να αλλάξεις την ζωή σου?
Θές να μάθεις πως να διώξεις όλες τις φοβίες σου?
Η ζωή μας είναι πολύ γλυκιά. Αλλά και πολύ μικρή σε διάρκεια
Απλώς θυμίσου.
Εχεις μόνο μια ζωη, δεν υπάρχει δεύτερη ευκαιρία.
Πάρε οτι μπορεις απ τη ζωη σου  , και κάνε την καθε μερα ξεχωριστή.
Δεν παίζει ρόλο ποσο χρόνων είσαι ή ποσά λάθη εχεις κάνει εως τώρα στη ζωή σου.
Αυτό που μετρά  ειναι η θέληση να κάνεις τώρα μια καινούργια αρχη, όσα και αν εχεις περάσει.
Άνθρωποι που συνεχίζουν να επαναλαμβάνουν τα ιδια καθε μερα , έχουν και τα ιδια αποτελεσματα καθε μερα.
Πάρε λοιπόν ΕΣΥ τη ζωη σου στα χέρια σου γιατι ΕΣΥ  εισαι ο καπετάνιος.
ΕΣΥ κρατάς το τιμόνι της ζωής σου, και κανένας δεν μπορεί να σου το αφαιρέσει.
Αν πραγματικά επιθυμείς να αλλάξεις τα αποτελεσματα που βιώνεις καθημερινά, να ξεφύγεις απο περιοριστικά πιστεύω που σε καθηλώνουν στα ίδια και τα ίδια, να αλλάξεις την ρουτίνα που δεν οδηγεί πουθενά και  ροκανίζει την πολύτιμη ζωή σου μέρα με την μέρα , επικοινώνησε μαζι μου ωστε να χαράξουμε μαζι μια καινούργια πορεία στη ζωη σου.
Μια πορεία με σίγουρο , ασφαλή και συγκεκριμένο προορισμό.
Την ευτυχία.
Law of Attraction
A list of tips on how to use the Law of Attraction
Mar 28, 2013 - selfdevelopmentblog.com -

100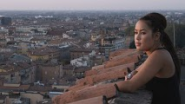 Do you feel life is one big rush from the moment you wake up? Are you struggling to find time for yourself? Time to relax is absolutely vital for health and well-being so here's my guide to finding peace in your day... # Do a life audit!

6) Talking about what you're doing and what you want to do will help others even if you don't know it. There are people out there going through difficult times that may just hear your story and your perseverance at just the right time to help them keep going.
3
An Inspirational Video 1 - The Law Of Attraction
Mar 28, 2013 - youtube.com -

76
Want more inspiration? Visit http://www.bouncebackwebinar.com to watch a full length webinar" for FREE on "The 3 Step Proven Formula to Bounce Back -- Instantly (and Higher than Ever) When Life Knocks You Down" with #1 bestselling author Sonia Ricotti!. She is also the creator of this inspirational video.
4
TEDxRyersonU - Gwen Elliot - Start Something Big
Mar 31, 2013 - youtube.com -

100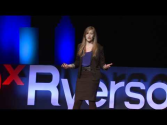 Everyone has the ability to start something big...what's stopping you? 'Start Something Big!' Television Host and Creator, Gwen Elliot will talk about the idea of why we're stopped when we have a goal or dream, and how to get into action and start.
Mar 31, 2013 - youtube.com -

103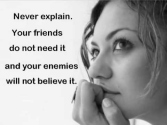 Life Quotes and Sayings, Thoughts on the Philosophy of Life Music by Enya
Mar 31, 2013 - flickspire.com -

95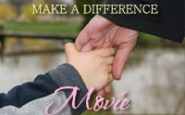 If you've ever wanted to make a greater impact and empowering influence in your world, I hope you'll enjoy today's movie as a gentle reminder about the one thing that can transform any situation in literally 30 seconds or less: compassion.
7
Peter Diamandis: Abundance is our future
Apr 03, 2013 - youtube.com -

92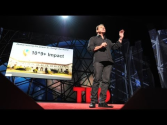 http://www.ted.com Onstage at TED2012, Peter Diamandis makes a case for optimism -- that we'll invent, innovate and create ways to solve the challenges that loom over us. "I'm not saying we don't have our set of problems; we surely do. But ultimately, we knock them down."
Apr 06, 2013 - flickspire.com -

103
We're excited to share with you a short inspirational movie based on the highly acclaimed poem "If I Had My Child to Raise Over Again" by Diana Loomans. We often say children grow up in a flash - that before you know it, they turn from grinning toddlers to insolent teenagers.
9
Jim Rohn Tribute by Darren Hardy
Apr 09, 2013 - youtube.com -

82
Apr 27, 2013 - flickspire.com -

75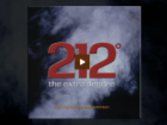 At 211 degrees water is hot. At 212 degrees, it boils. And with boiling water, comes steam. And steam can power a locomotive. The one extra degree makes the difference. This simple analogy reflects the ultimate definition of excellence.
11
A Parent's Love - I Cried After Watching This...
May 12, 2013 - youtube.com -

82
I LOVE YOU MY CHILD WITH ALL MY HEART
12
Dance with my father by Luther Vandross (with lyrics)
May 12, 2013 - youtube.com -

78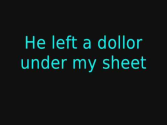 i love you so much , so much my baby
Sep 08, 2013 - flickspire.com -

87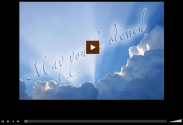 "Sometimes our light goes out but is blown again into flame by an encounter with another human being. Each of us owes the deepest thanks to those who have rekindled this inner light." This is a quote from Albert Schweitzer, but it captures the essence of what "May You Be Blessed" is all about.
14
Michael's Success Story
Sep 22, 2013 - youtube.com -

97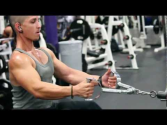 Plagiarism Software - An Online Plagiarism Checker to Detect Duplicate Content - Plagiarism Software is a Free tool for Teachers and students. | Fr...